 Horizon Dawn (Rescore) Journey Through the Universe CAREER SERVICES LITTLE THING (Edited Version)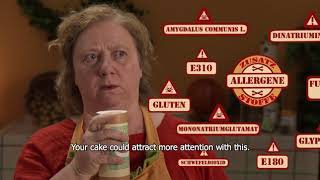 CAKE FOR MR. LECKERSCHMAUS CHILD OF LIGHT (Rescore)
Horizon Dawn (Rescore)

This Cut Scene is part of the Video Game "Horizon Dawn". It was rescored by Fabian Kratzer as an assignment at the Berklee College of Music. Music & Sounddesign by Fabian Kratzer. Voice Over by Sophie Wellington and Joey Reda. http://www.fabian-kratzer.de

Journey Through the Universe

This music was realized only with sounds from the beach in Valencia and with the tracking Software Milky Tracker.

CAREER SERVICES

Advertisment, produced by the Navarra Universidad Valencia. The music as recored with the Budapest Art Orchestra, conducted by Peter Pejtsik.

LITTLE THING (Edited Version)

"A tiny creature feels useless and abandoned until he discovers his unique talent." Directed by Or Kan Tor (all visuals) Link to original version: vimeo.com/153509688 Music and sounddesign in this video are composed and produced by Fabian Kratzer. The music was nominated for the "WDR filmscore award" in framework of the media composition convention "soundtrack cologne 2017" The soundesign was nominated for the "European Talent Award" in framework of the media composition convention "soundtrack cologne 2017" Produced by Avigdora and Yoav Kan Tor Story by Mor and Or Kan Tor Original music composed by Ori Avni Original music sound production by Rani Dar Original sound design by Alon Kaplan Thank you to Or Kan Tor for his permission to put this clip online! Go and check out his profile: vimeo.com/orkantor

CAKE FOR MR. LECKERSCHMAUS

Regie: Dolunay Gördüm, Produzentin: Gizem Acarla Kunsthochschule für Medien Köln Frau Lisl backt schon immer traditionell. Doch ihre Backwerke haben kaum eine Chance, den führenden Gourmet Herrn Leckerschmaus zu überzeugen. Er hat ein Auge auf das neue "Superfood" geworfen. "Alles Quatsch" findet Frau Lisl. Da kommt ihr die Chia-Samen-Allergie ihres Praktikanten gerade recht. Blick auf die Vermächtnisstudie: Ernährung, Sport und Gesundheit werden laut Vermächtnisstudie immer wichtiger. Mit einer satirischen Komödie nimmt "Ein Kuchen für Herrn Leckerschmaus" dies auf die Schippe.

CHILD OF LIGHT (Rescore)

Music for the Videogame Child of Light, rescored by Fabian Kratzer, using the branching technique.